Happy Holidays Everyone. 
    There. I put it out there. SOMEONE had to say it. Geez. 
Do you find yourself beleaguered by the infinite tide of greed? Do you feel a bit overwhelmed by the thought of buying everyone things you can't afford to force your 
unsaid mountain of emotion into a purchase? Me neither. I am a beacon of peace on earth. 
Total Lie. Look I get it, It's cool for me to complain about the gross over-commercialization of the Holidays. It's my role in this world, dissent incorporated. But 
If I have to be honest with myself, I'm overwhelmed because I want to buy everyone everything, I don't want to risk the chance that they'd feel like I don't love them for all they are. I worry about them buying me a speak-to-the-heart-crushingly-perfect gift and I'd be standing there with a gift card to a grocery store chain that's not even near their  house but I got it because it was close to mine.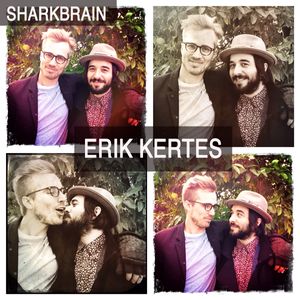 I'll admit, I'm not the best gift giver. I get anxiety over it, oh really Jake? You? Anxious? 
I'm going to be a wreck until December  26th. I've come to accept it. But don't let my worry keep you from giving the best gift of all! That's right people! Jake Newton Merchandise is 30% Off at the official online store www.jakenewton.com (I am my own favorite shill) for the Month of December. Get over there and give you or someone you love the gift of me singing words, or a t-shirt with my name on it.


 

 This week on SharkBrain we have the ever talented and entertaining Erik Kertes on the show. We talk about growing up in LA, Jazz music elitism, and being a good hang. Thanks so much for giving this a listen,  be sure to leave a comment and/or subscribe to the email list. 
Don't go crazy out there. 
JN