Good Evening.Morning.Gracious.Gravy-
          The Olympics are in full swing and all I can think of are sports that I otherwise don't know exist. Now I'm not typically a sports guy by ANY means. As a matter of fact They bore me to tears and get my bile roiling. But the Olympics guys. I'm a sucker for the pomp and circumstance. For the personal stories. For the shattering of records. "Ahh The triumph of human grit and determination!", he mused from the couch. 
I think I'm going to go off Social media for a while this week. I'll keep a journal for when I emerge again to the cloud to report my findings. My sneaking suspicion is that I'll be far more of a balanced and fulfilled person, at least I hope I will be. I just can't take anymore of this curated image management social media seems to bring out it all of us. It always leaves me feeling like my life should feel better than it does. I am the fatted calf meant for veal when I'm on social media. So I'm going to give it up for a bit.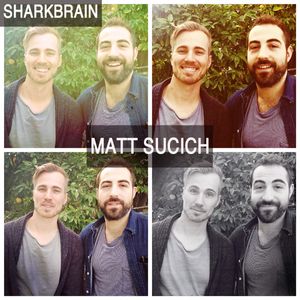 That's not to say that I'm not going to be an email hound for brief (BRIEF I SAY!) moments throughout the day. Just in case anybody really needs me. THERE IS A LINE PEOPLE!
This week on the show we have Matt Sucich, a great singer-songwriter from out of Queens. We talk about day jobs, finding the guitar in college, and our mutual love for Red Wing Boots. Get it! 
You can check Matt's music at these places: 
WEBSITE: http://www.esmatteo.com
FACEBOOK.COM: https://www.facebook.com/MattSucich
TWITTER: https://twitter.com/EsMatteo

I got a piano off of craigslist. I have had it tuned. I am opening my mind back up again. More songs are coming, slowly over the hill, I can just see the tops of their heads. I'm coaxing them from the ether. I'll keep you guys apprised to how it's all going. 
Be Well, 
JN