Hey Everybody, 
This week on the podcast we have Singer/Songwriter Andy Davis. Had a great time talking to him about the differences between Nashville (where he currently resides) and Los Angeles. We also take both towns out to the woodshed for a good beating. 
Tonight I will be opening for Foy Vance at the Hotel Cafe, it is sold out but if you get there early there should be a few tickets at the door. There's another date up on the 7th of November which is a benefit for a great cause, Check out the links and info below.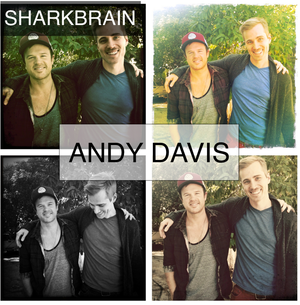 Do me a favor, send me your Costume reccomendations for me. I have no idea what to wear for Halloween.